Singapore is well-known for its ease of starting a business. However, many individuals have been seeking more information about the EntrePass, a visa specifically designed for entrepreneurs and startup founders. In response to these inquiries, we have put together a brief guide on the EntrePass process in Singapore.
Key Facts about the EntrePass
Here are some important facts to know about the EntrePass:
The EntrePass is initially granted for 1 year, with the possibility of renewal for up to 2 years.
To be eligible, you must have an incorporated company that is less than 6 months old or plans to incorporate a company.
A comprehensive business plan is a crucial part of the application process.
You need evidence of sponsorship from a well-established Singaporean company or a Banker's Guarantee of S$3,000 issued by a Singapore-based bank.
The application process typically takes around 6 to 8 weeks and is reviewed by multiple government bodies.
Unlike before, there is no longer a minimum requirement of S$50,000 of paid-up capital to apply for the EntrePass.
From Year 2 onwards, there are minimum requirements for total annual business spending and employees hired.
Difference Between the EntrePass and Employment Pass
t's important to understand the distinction between the EntrePass and the Employment Pass:
Purpose: The Employment Pass is for company staff and executives, while the EntrePass is specifically for founders of newly established companies who own at least 30% shareholding.
Salary Requirements: The Employment Pass requires a minimum salary of S$3,900, while there is no specific salary requirement for the EntrePass.
Processing Time: An Employment Pass application can be as fast as 3 weeks, whereas the EntrePass may take up to 8 weeks.
Visa Duration: Employment Pass holders can stay up to 2 years in Singapore, while EntrePass holders are initially granted 1 year.

EntrePass Singapore Requirements
The EntrePass is open to individuals of all nationalities. To be eligible for the EntrePass, you must:
Have an innovative and entrepreneurial business idea that can create jobs for locals.
Possess an entrepreneurial or relevant background.
Plan to register your business as a private limited company in Singapore.
Either have not incorporated your company yet or have a company that is less than six months old during the application.
Intend to hold at least 30% of the shares in the proposed business.
Be sponsored by a well-established Singaporean company or be able to provide a Banker's Guarantee of S$3,000 issued by a Singapore-based bank upon approval.
Additionally, you must meet one of the following criteria under the categories of Entrepreneur, Innovator, or Investor.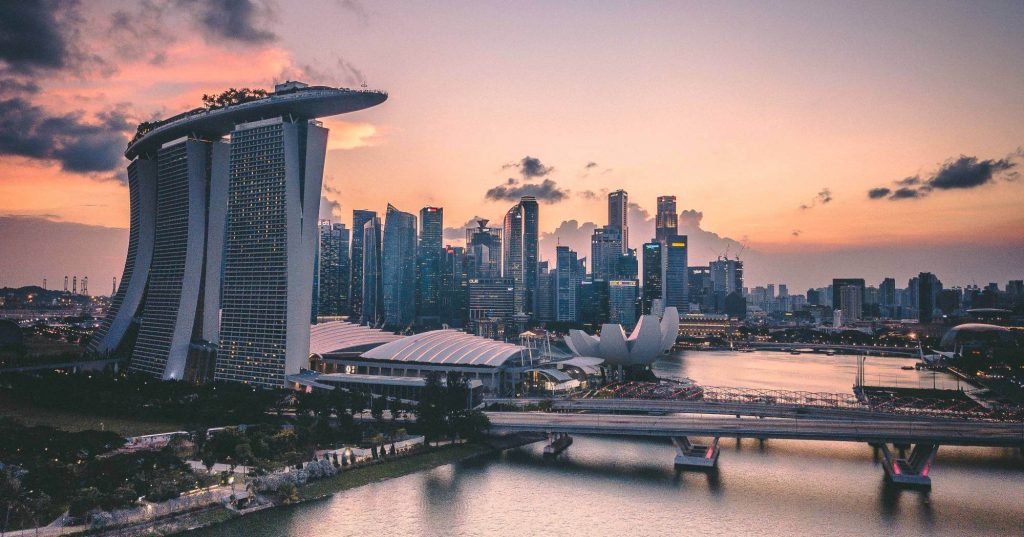 Applying for an EntrePass
To apply for the EntrePass, you need to submit your application directly to the Ministry of Manpower (MOM). The application process is not available online. The required documents include:
Completed EntrePass application form.
Documentary evidence demonstrating your entrepreneurial, innovator, or investor background.
Business plan following the prescribed format.
Copy of your company's latest business profile.
Recent passport-sized photo.
Copy of the particulars page of your passport.
Documentation of previous employment or business venture.
Copies of educational certificates.
Additional documents to strengthen your application if applicable.

In case you need assistance, AgileHRO can provide support in applying for the EntrePass.
The Business Plan for EntrePass
A business plan is a critical component of the EntrePass application. The Ministry of Manpower requires the business plan to follow a specific structure. Failure to adhere to this format may result in rejection. The structure should include:
Profile of the applicant:
Professional experience, including employment history and roles in growing businesses or startups.
Awards or recognitions received.
Special skills, resources, or qualifications.
Roles in societies or organizations.

Business idea:
Products and services offered.
Market analysis.
Supporting documents such as licensing agreements, product certifications, and endorsements.

Implementation plan:
Market plan.
Operation plan.
Financial projections.
Profiles of the management team.
Application Processing Time
EntrePass applications typically take between 6 to 8 weeks to process. You can check the status of your EntrePass application by visiting this link.
If you have a great business idea and ambition, Agile can help evaluate your eligibility for the EntrePass through a quick questionnaire. Feel free to contact us, and we will advise you on the best approach for your situation.