Corporate Immigration and Global
Mobility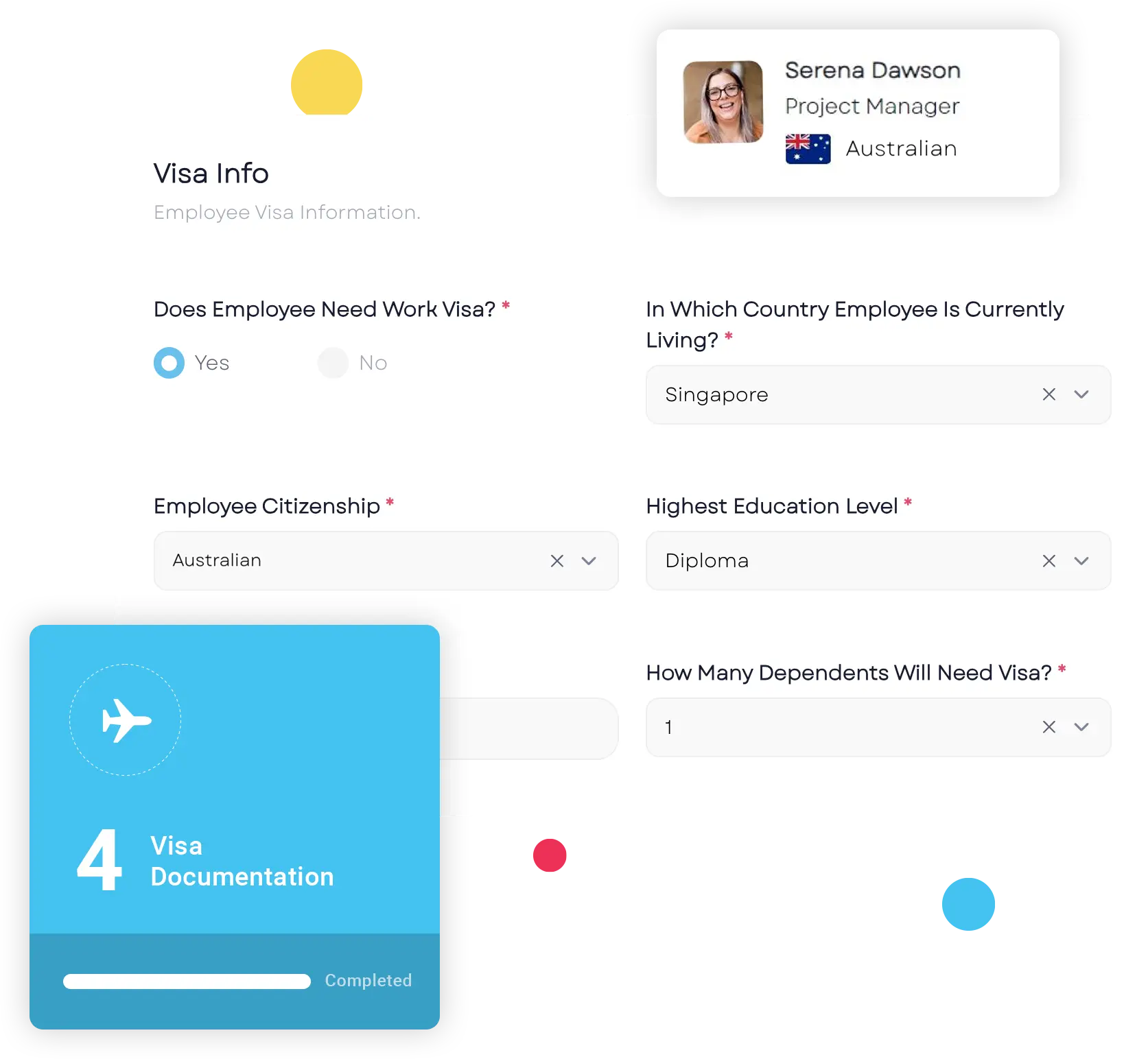 Overseeing the global movement of your staff can prove to be a demanding and intricate undertaking. Our Global Mobility services offer a thorough solution to aid in streamlining your personnel relocation and travel obligations.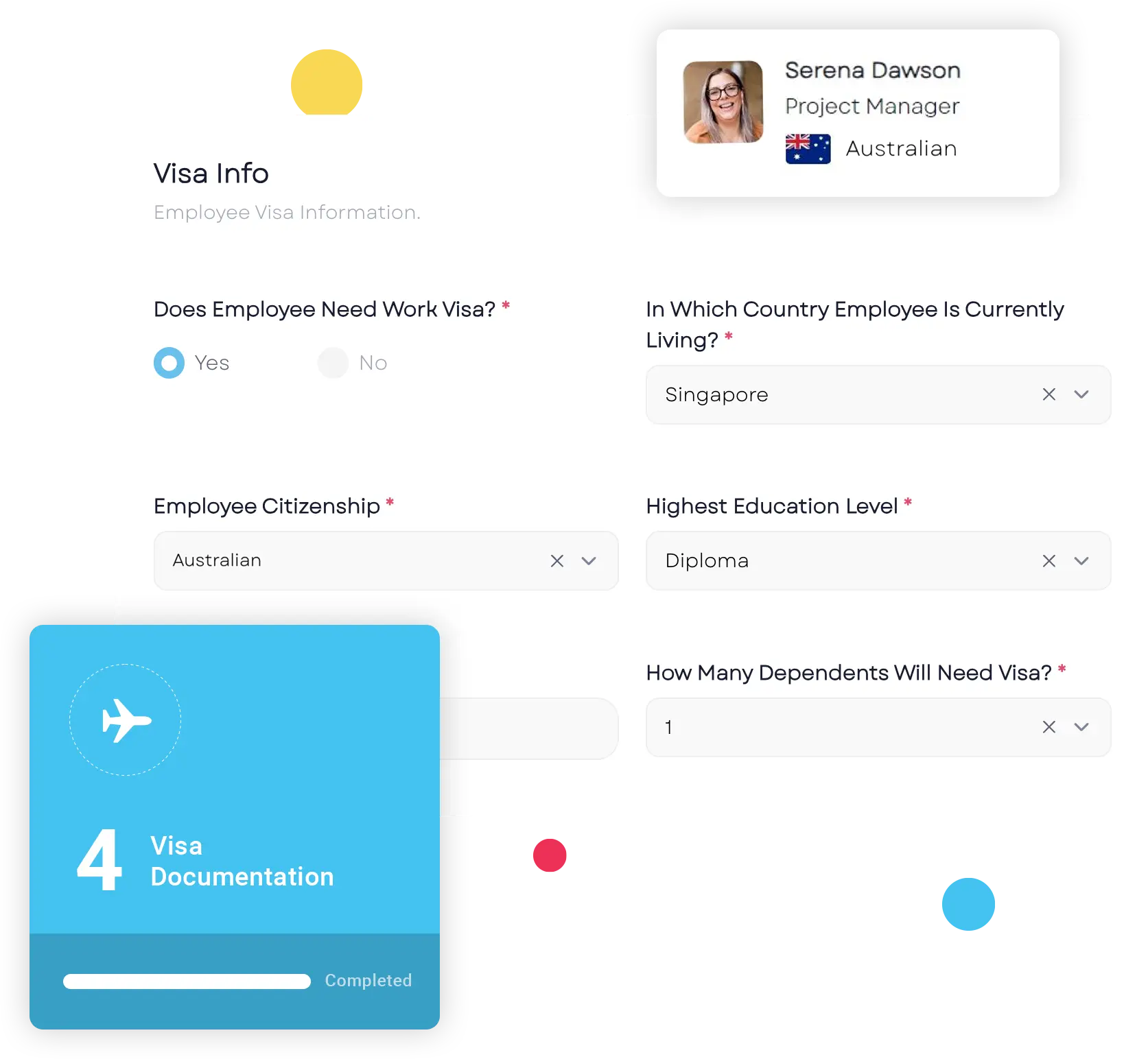 Our Global Mobility services include a wide range of solutions

Corporate Immigration Services: We provide support with obtaining the necessary visas and work permits for your employees, for your own local entity or alongside our Global EOR service

Tax and Compensation Services: We provide expert advice on the tax and compensation implications of global mobility.
Our Global Mobility benefits & advantages
Reduced Administrative Burden

Access to a Global Network
By using our Global Mobility services, you can ensure that your employees have a positive experience during their relocation, while also minimizing the risk of legal issues and penalties.
Learn more about our Global Mobility solution and how we can help you achieve your global mobility goals.
We Are Always Ready To Answer Your Queries
What Is a Global Mobility Specialist?
When an organization expands internationally, it needs to transfer its workforce to global locations for overseeing business operations- Global Mobility Specialist functions to manage this process and all that it involves efficiently and effectively. Thus, to carry out these tasks, a GMS must be responsible, confident, and flexible as an individual who should possess great management skills, communication skills, pay attention to the smallest of detail, must be able to resolve issues, and know how to handle the customer service front.
What Is Employee Relocation?
In an Employee Relocation, the company shifts employees from one location to the other. It also covers elements crucially involved in an employee relocation such as legal work, relocation agreements, shifting expenses, support for families, housing, and real estate concerns.
What Are the Different Types of Employee Relocations?
There are three types of Employee Relocation:
Permanent off-site relocation: It is the relocation of employees for more than 12 months.
Temporary off-site/on-site relocation: It is the relocation of employees for less than 12 months. Depending on the project, this relocation can be on-site or off-site.
Employee-in-place relocation: This relocation is relocation-in-place, where the employee shifts to a newer segment. This is mostly done in cases of renovation in the offices.
What Is a Global Mobility Strategy?
Global Mobility Strategies are those policies, processes, and methodologies incorporated and designed to be applied globally, in a country, region, or a particular location. It involves:
Global immigration
Relocation
Destination support facilities
Do You Help with Business Visas?
Yes, we help with business visas and on-ground support to smoothen the experience of international transfer of employees.
Can You Sponsor Work Permits?
Yes, we sponsor work permits and related legal work in multiple countries. Click here to view our lists of countries we provide global services to.
Can You Arrange the Work Permit, But We Continue to Employ the Person Directly?
Yes, we arrange the work permit, but you can continue to employ the person directly. We make relocation for all your employees easy, efficient, and fully compliant.