Halloween is not just for kids anymore! Embracing the Halloween spirit in the workplace can boost morale, foster a sense of camaraderie, and create a fun and festive atmosphere. Whether your team is working remotely or in-office, there are plenty of Halloween HR ideas that can help ignite the Halloween spirit and celebrate this spooky holiday together. In this blog post, we will explore seven exciting ideas that combine both remote work and in-office celebrations, ensuring a ghoulishly good time for all.
Who says you can't dress up for Halloween when working from home? Organize a virtual costume contest and encourage employees to unleash their creativity. Provide guidelines and themed categories such as "Most Creative," "Best Work-From-Home Costume," or "Funniest Costume." Utilize video conferencing platforms to host an online showcase where everyone can admire and vote for their favorite costumes.
Don't forget to offer exciting prizes or virtual certificates to the winners, adding an element of friendly competition and creativity to the remote work environment.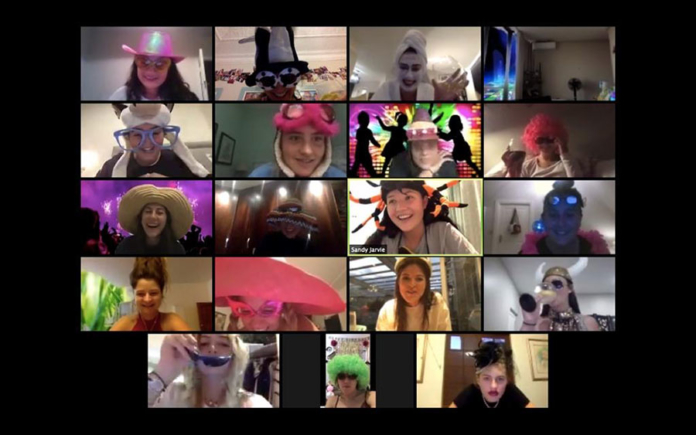 Cubicle/Office Decorations:
Turn the office or home workspace into a haunted haven by encouraging employees to decorate their cubicles or offices. Promote a friendly competition where teams can showcase their spooky creations. Allow remote employees to participate by sharing pictures or hosting virtual tours of their decorated workspaces. Consider granting voting privileges to all employees and awarding the best-decorated workspace with a prize.
 Remember to create inclusive opportunities for remote employees by considering their decorating options within their own living spaces.
Wickedly Fun Team-building Activities:
Engage both remote and in-office teams in wickedly fun team-building activities. Organize a virtual escape room experience, where employees work together to solve puzzles from the comfort of their own homes. Alternatively, plan a Halloween-themed scavenger hunt where participants must find hidden items or solve riddles. 
These activities promote collaboration, problem-solving, and team bonding, regardless of the physical distance between team members.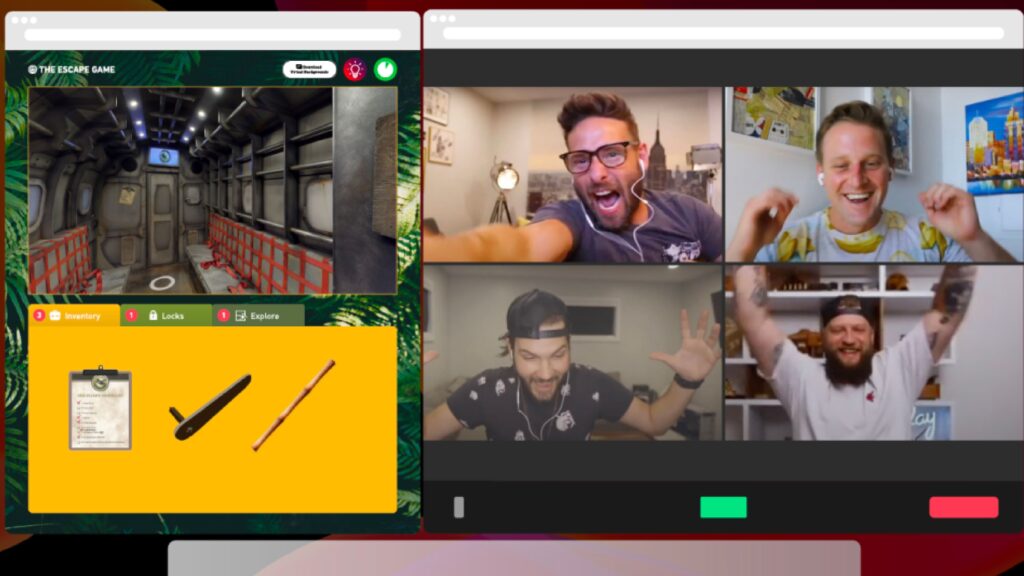 Frightfully Delicious Treats:
Nothing brings people together like food! Organize virtual potluck events or arrange for catered snacks to be delivered to in-office employees. Encourage employees to share their favorite Halloween-inspired dishes and recipes. Whether it's spooky desserts, creepy cocktails/mocktails, or savory snacks, creating a virtual Halloween cookbook or recipe exchange can foster a sense of community and celebration across remote and in-office teams.
Monstrous Volunteer Initiatives:
Spread the Halloween spirit further by organizing volunteer initiatives for remote and in-office employees. Partner with charities or organizations to offer opportunities for virtual volunteer work. For example, employees can participate in pumpkin carving sessions with children, organize costume drives, or participate in virtual "Trick or Treat" events. These initiatives not only create a festive atmosphere but also foster a sense of corporate social responsibility, contributing to the greater good while having fun.
Celebrate Halloween with both remote and in-office teams through these engaging HR ideas. From virtual costume contests to cubicle/office decorations, team-building activities, frightfully delicious treats, and volunteer initiatives, there are plenty of ways to ignite the Halloween spirit and create a fun and memorable experience for everyone. Remember, it's important to foster a sense of community and inclusivity, embracing the Halloween spirit regardless of location. So get ready to have a spooktacular time with your team this Halloween!