As a trusted provider of HR solutions, Agile is constantly striving to improve and innovate to meet the needs of its clients. That's why we're proud to announce our recent rebranding effort, which is more than just a new logo and color scheme. We're happy to share with you our brand resresh, where our new fresh look gives ability to better reflect our values, mission, and commitment to excellence.
Agile's rebranding effort is not just a cosmetic change. We recognized the need to communicate our unique value proposition to our target audience in a more effective way. We have always been known for our exceptional customer service, but our old branding did not accurately represent our innovative spirit and forward-thinking approach to HR services. We wanted to show our clients and prospects that we are a dynamic and agile partner that is committed to delivering the best possible solutions for their needs.
Our new logo is a simple yet powerful representation of our brand. The lightning bolt symbolizes agility, innovation, and energy, which are all important qualities in the HR industry. The font we chose for our company name is clean and modern, yet approachable, reflecting our commitment to being both bold and friendly.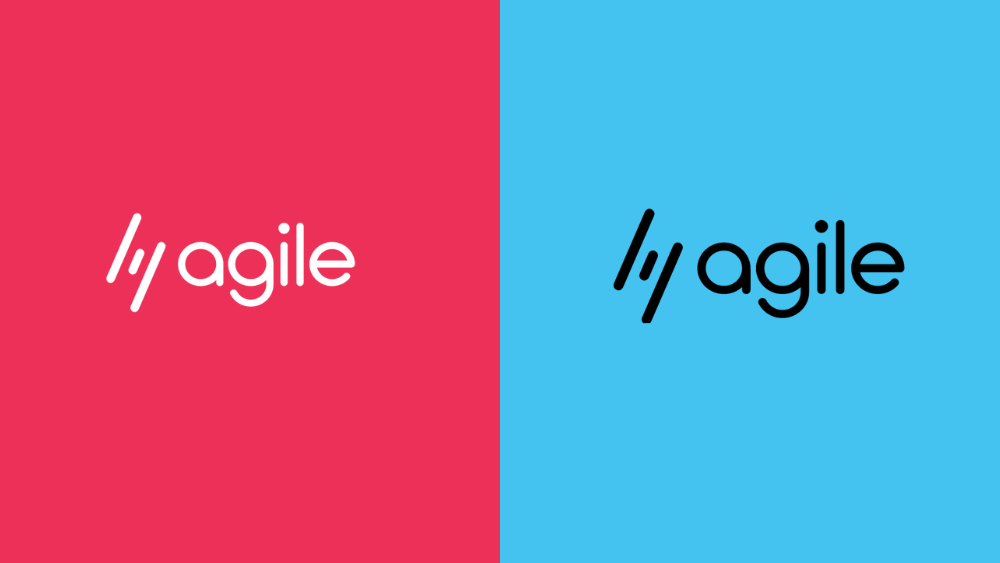 Along with our rebranding, we've launched a new website that is more user-friendly and informative. It's now easier than ever for our clients and prospects to learn about our services, see our team members, and get in touch with us. We've also improved our website's SEO to ensure that we're reaching the right audience with our message.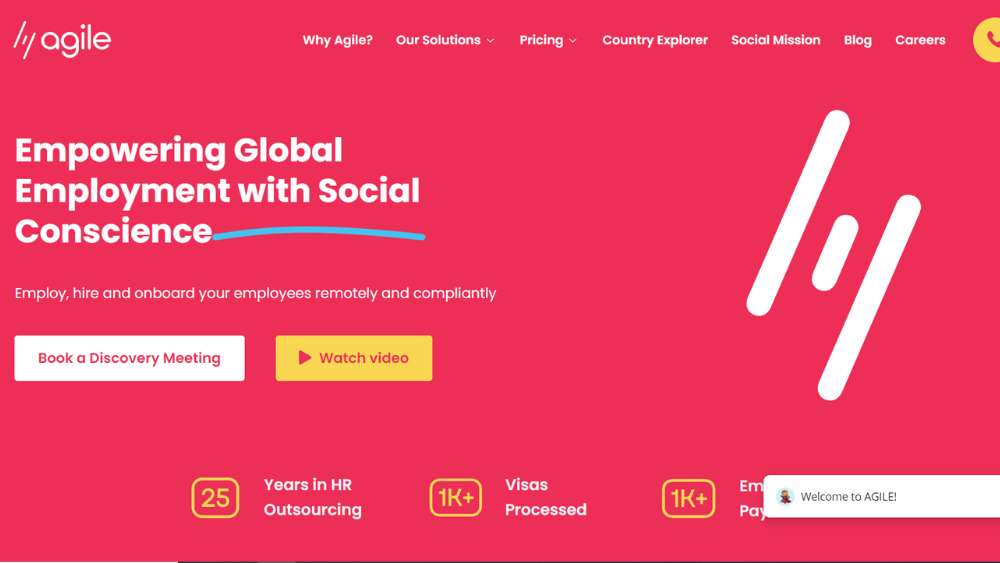 As part of our rebranding effort, we've also wanted to start sharing more about our social mission and how businesses can give back to community. For every employed person, we sponsor one year of child education in Cambodia. We believe that our success should benefit more than just our clients and team members, and we're committed to making a positive impact on the world.
Agile offers a wide range of HR solutions that are designed to meet the needs of businesses of all sizes and industries. Our services include global employment, payroll processing, compliance management, visa processing, and more. We're committed to providing exceptional customer service and customized solutions that meet the unique needs of each of our clients.

Agile is made up of a team of experienced HR professionals who are dedicated to delivering the best possible solutions for our clients. We're a remote team, which means we can work with clients from all over the world. We're passionate about what we do, and we're committed to helping our clients achieve their goals.

Our rebranding effort is an important step in Agile's evolution as a company. We're excited to continue providing exceptional HR services to our clients, while also expanding our reach and making a positive impact on the world. We invite you to learn more about our services and our team on our new website, and we look forward to working with you.