In today's fast-paced global business landscape, managing a global workforce efficiently and compliantly has never been more critical. As companies expand internationally and hire talents from around the world, the complexities of HR, payroll, and compliance can become overwhelming. Traditional methods often fall short in addressing the unique challenges posed by global employment.
Enter Agile Hero, the innovative HR platform that is redefining the way businesses handle HR and global talent management. In this blog post, we'll introduce you to Agile Hero and explore its main features that empower businesses to streamline their HR processes, ensure compliance, and contribute to social progress.
Agile Hero is more than just an HR platform; it's a comprehensive solution designed to meet the diverse needs of businesses operating on a global scale.
Agile Hero empowers businesses worldwide to manage their global teams seamlessly through an all-in-one platform that combines Employer of Record (EOR), Payroll, and Global Mobility functionalities.
Designed to transform the landscape of international employment management, Agile Hero offers an intuitive interface that simplifies HR operations across borders. From employee information to payroll processing, expenses, leaves, and more, Agile Hero provides a comprehensive solution that caters to the intricate needs of businesses with global teams.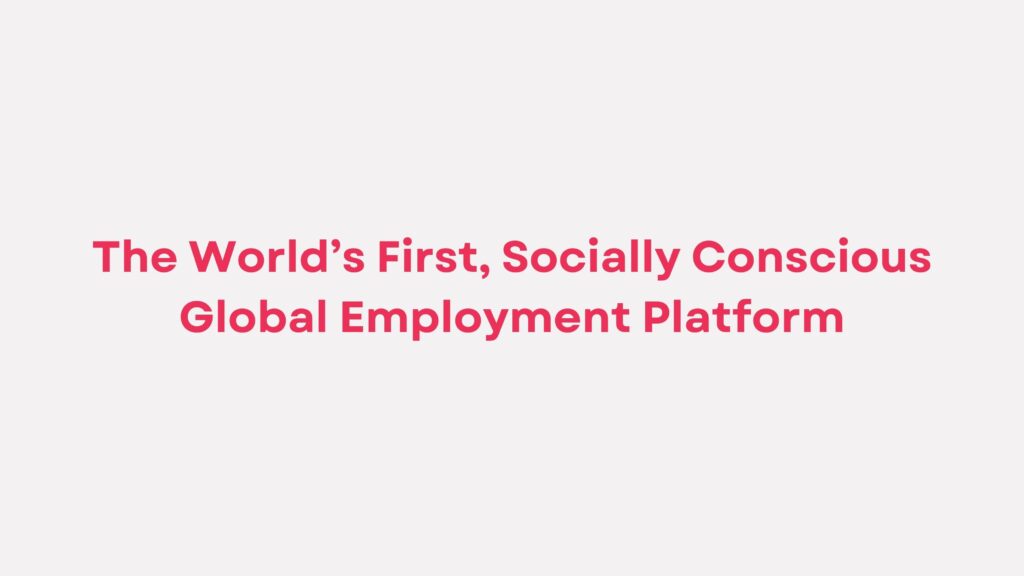 Key Features of Agile Hero
Global Employer of Record (EOR)
Agile Hero offers a powerful EOR service that simplifies global expansion. By becoming the local employer, Agile Hero handles all administrative tasks related to employment, including payroll, taxes, benefits, insurance, and compliance with local laws and regulations. This enables businesses to focus on their core activities without the complexities of employment management or the burden of incorporation processes and ongoing costs.

Agile Hero specializes in Payroll-as-a-Service, providing streamlined and compliant payment solutions for local and international staff members. By centralizing payroll processing and managing in-country payments, the company ensures hassle-free and efficient payment operations.


Global Mobility Solutions
Agile Hero's platform includes robust Global Mobility support. This encompasses a Corporate Immigration module to assist with visas and work permits, Relocation support for housing and logistics, Tax and Compensation guidance on global mobility implications, and Cultural Induction programs to help employees adapt to new environments.


Self Onboarding Made Easy
Welcome aboard effortlessly! With Agile Hero's self-onboarding feature, new employees can seamlessly complete their onboarding process. They can upload necessary documents, review employment contracts, and set up their profiles—all in one place.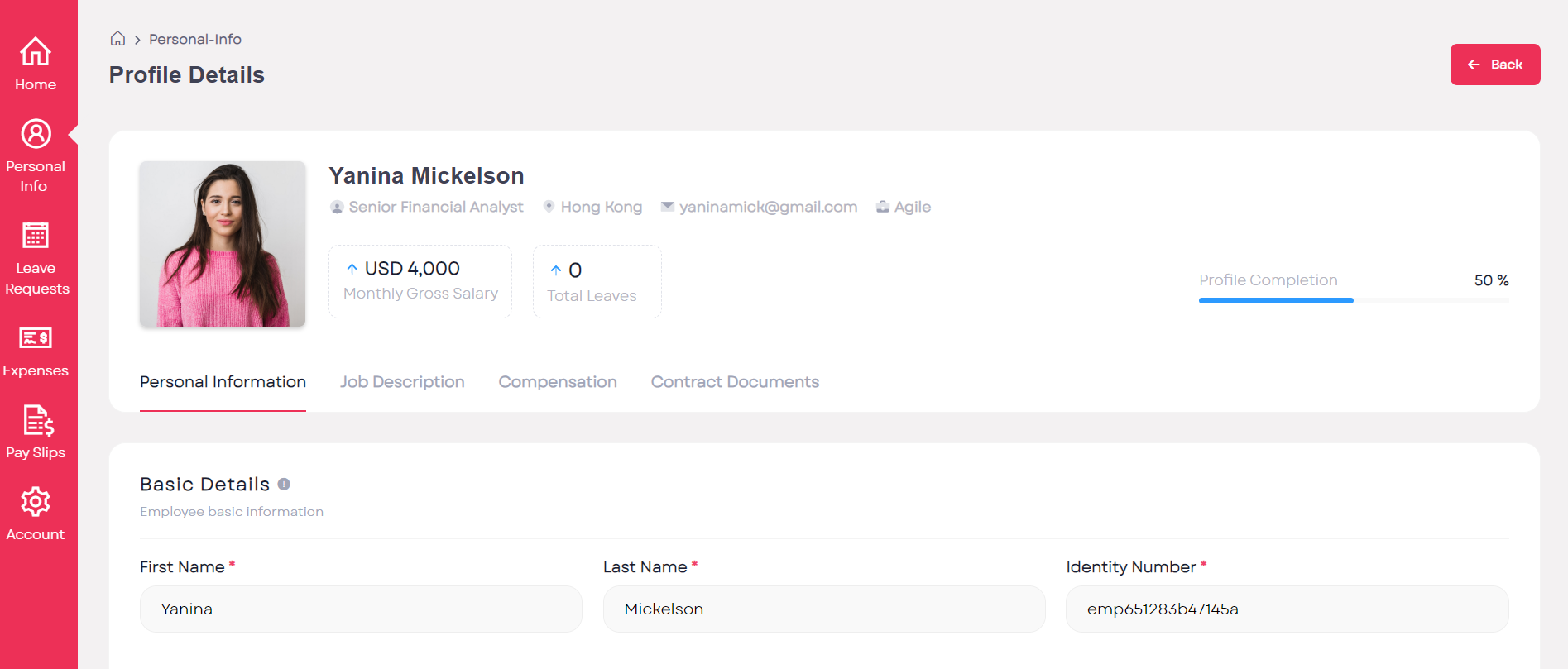 All-in-One Employee Portal
Agile Hero offers a comprehensive employee portal where your team can access various resources. From benefits information to employment contracts and payslips, everything you need is just a click away. Say goodbye to digging through countless emails or folders—Agile Hero keeps it all organized.
Effortless Payslips Access
Managing and accessing payslips has never been easier. Agile Hero allows employees to access all their payslips conveniently and download them whenever they need. This feature empowers employees with transparency and easy access to their payment history.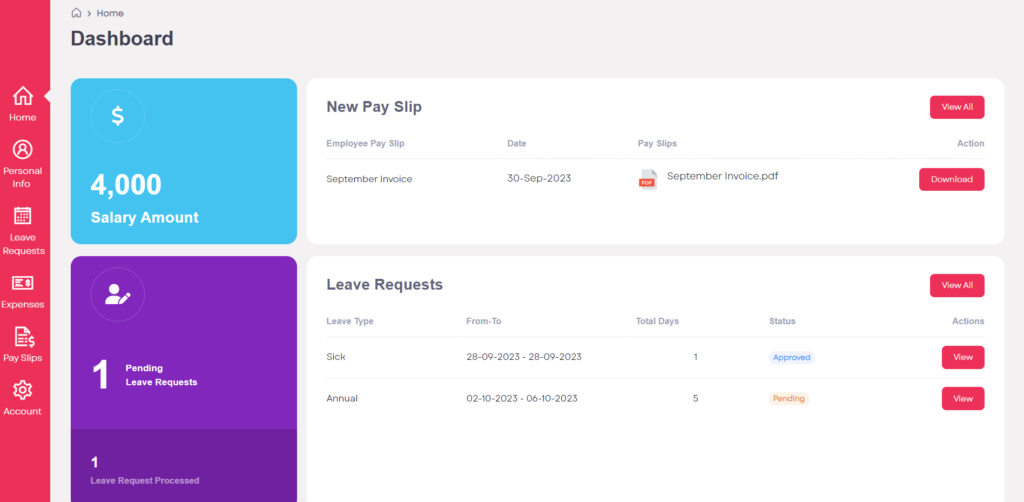 Leave Requests Simplified
Agile Hero streamlines the leave request process. Employees can submit leave requests directly through the platform, eliminating the need for manual paperwork or convoluted email chains. They can also track the number of leave days they have available and how many they've used.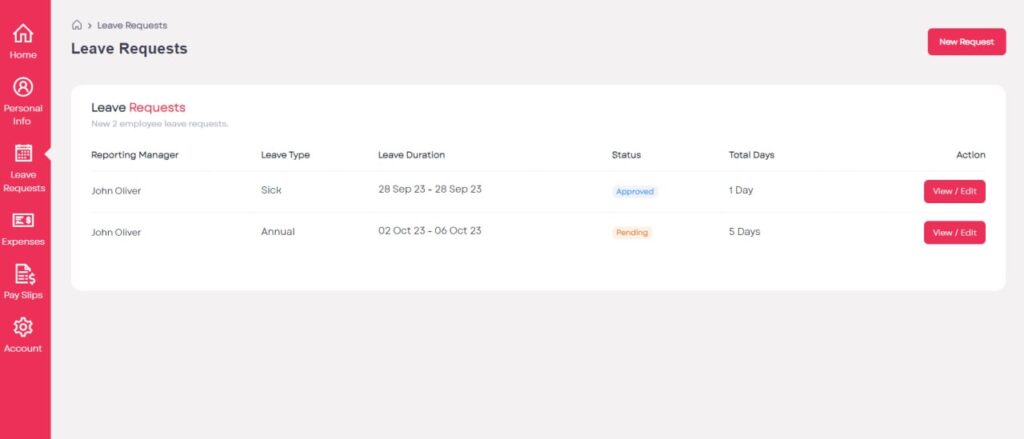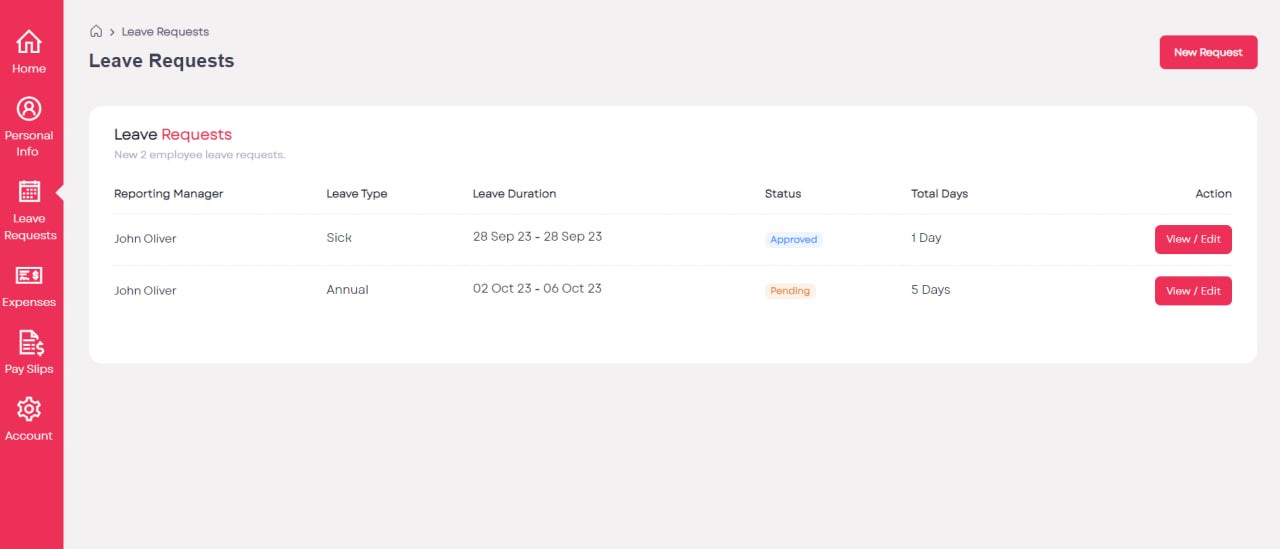 Expense Requests Made Easy
Submitting expense requests is a breeze with Agile Hero. Whether it's expenses for transportation, meals, or any other work-related costs, employees can quickly submit their expenses through the platform. This feature not only saves time but also ensures accuracy and compliance with company policies.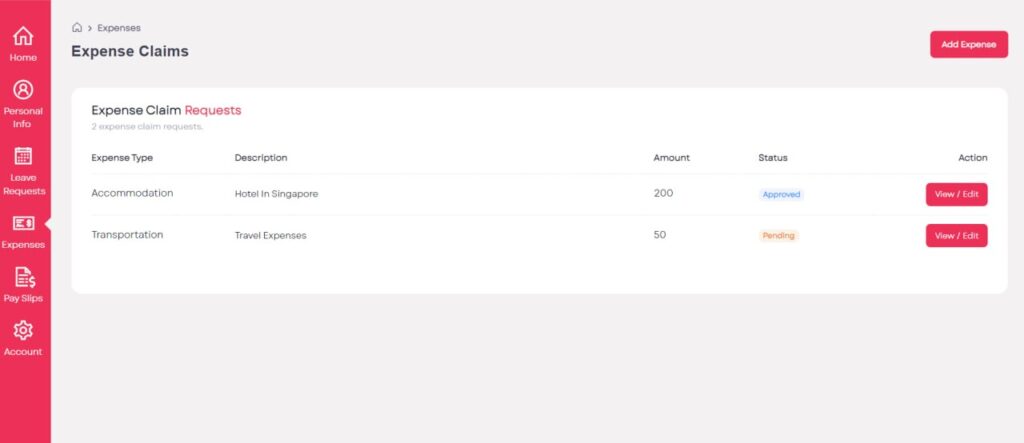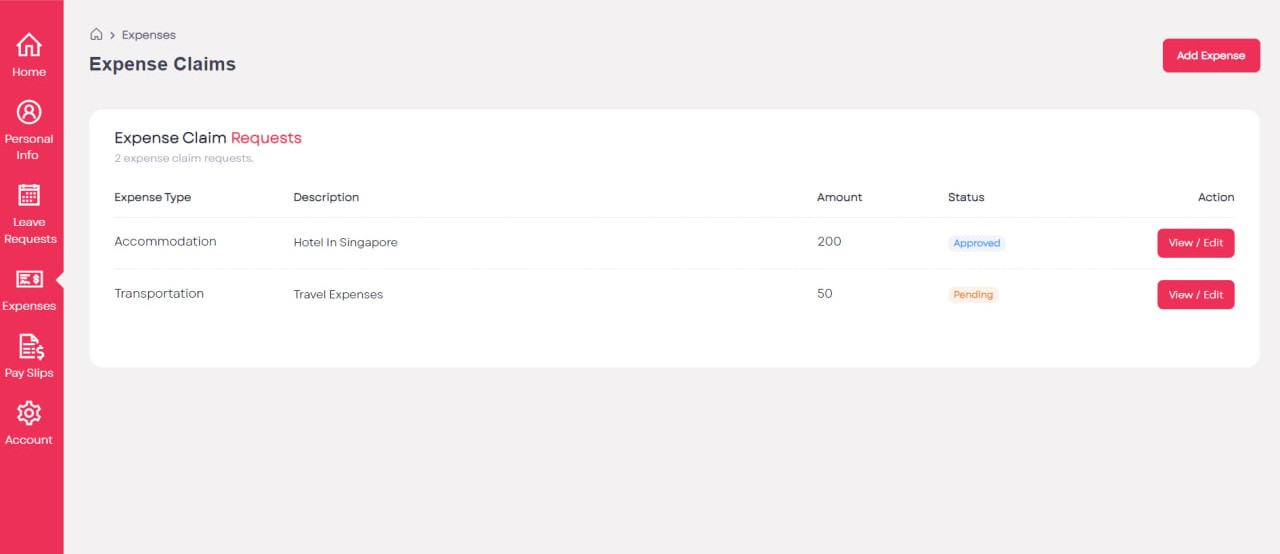 The World's First, Socially Conscious Global Employment Platform
What truly sets Agile Hero apart is its unwavering commitment to social progress. Agile Hero has partnered with Caring for Cambodia, a non-profit organization dedicated to providing education and essential services to underprivileged children. Through this partnership, Agile Hero has made it its social mission to support Caring for Cambodia's efforts to offer K-12 education to children who lack access to it.
Agile Hero is not just about enhancing HR management; it's about revolutionizing global employment with a socially conscious perspective. When you choose Agile Hero as your global employment solutions provider, you become part of a community that is collectively working towards making the world a better place. Together, Agile Hero and its partners are building a future where businesses thrive, and social progress flourishes hand in hand.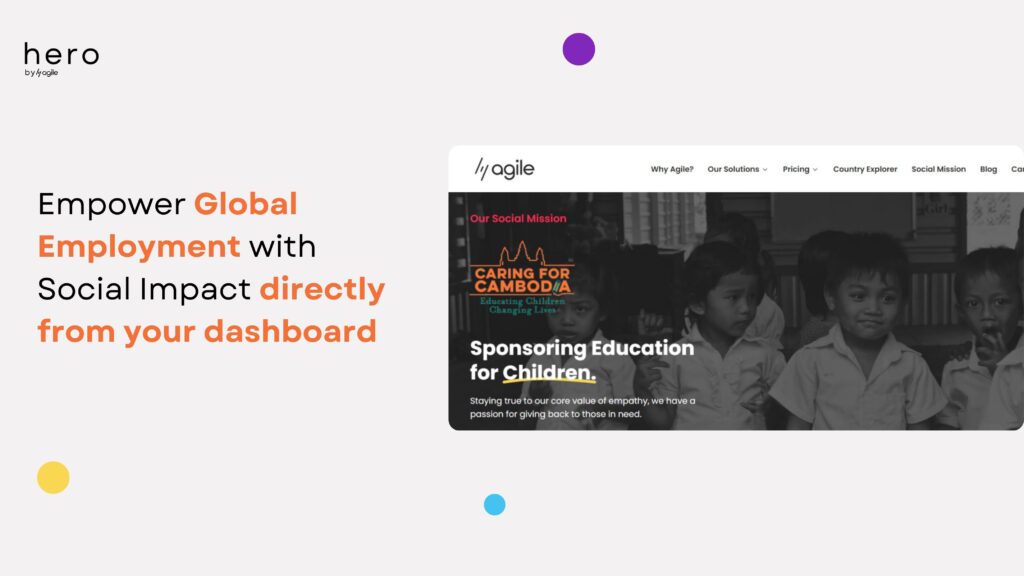 Embracing the Future of Global Employment Management
"Agile Hero is a game-changer in the realm of global employment management. By fusing advanced technology with a social mission, we're delivering a platform that not only simplifies operations but also contributes to giving back," stated Jamie Haerewa, CEO of AgileHRO.

Get Started with Agile Hero
Are you ready to unlock the true potential of your global teams? Agile Hero is now available for businesses seeking to embrace the future of global employment management. Get in touch with the AgileHRO team to explore the platform's advanced features, benefits, and the incredible social impact your organization can contribute to through Agile Hero.