In a thrilling stride toward global expansion, Agile proudly announces its presence in Brazil! This marks the initiation of our journey into LATAM, with Brazil being the inaugural destination – and rest assured, there are many more to come. So, stay tuned for exciting developments! 🌎
Unlocking Opportunities in Brazil
What does this monumental expansion mean for you? It means that you, like us, can now venture into the vibrant market of Brazil with ease. Agile is extending its renowned global employment services to businesses, irrespective of size, looking to grow and thrive by hiring full-time, part-time, and contract employees in Brazil.
Comprehensive Support for Your Business
Our new office in Brazil is fully equipped to provide support across all Agile Solutions – Global EOR, Global Payroll, Global Mobility, and Global Expansion Advisory solutions. With a team of seasoned HR experts, we eliminate the need for third-party outsourcing. This ensures that you not only receive top-notch service but also navigate the intricacies of local compliance seamlessly.
Feel confident knowing that your intellectual property is safeguarded, your employees are provided with an exceptional experience, and you have access to the finest payroll and benefits platform available.
Empowering Your Global Workforce
What sets Agile apart from the competition is our ability to support expatriate mobilizations. With in-house immigration consultants, we streamline the process, ensuring that your global workforce is where it needs to be. This commitment remains unwavering with the opening of our new office in Brazil.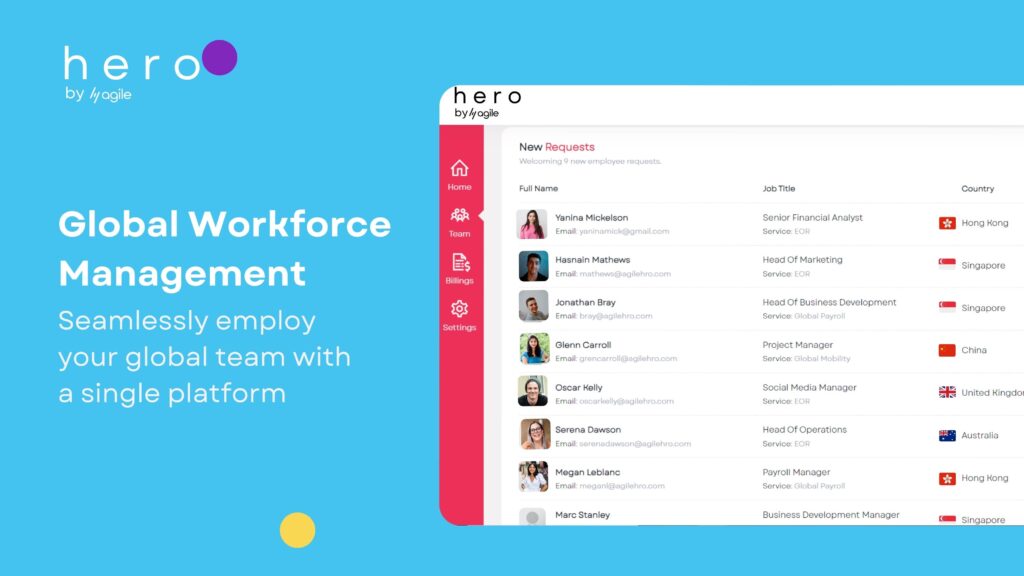 Our Global Reach, Your Local Advantage
Agile is dedicated to extending its top-tier global employment solutions to even more countries. The prospect of seamlessly expanding your business or hiring international talent has never been more accessible.
Ready to Embark on Your Global Journey? ☕️
If you are considering global expansion or contemplating hiring international talents, our team at Agile is ready to assist you. Contact us using the form below, or schedule a call with us using this link. 
At Agile, we don't just expand globally; we pave the way for your success in every new market we enter. Let's explore the possibilities together! 🚀🌐